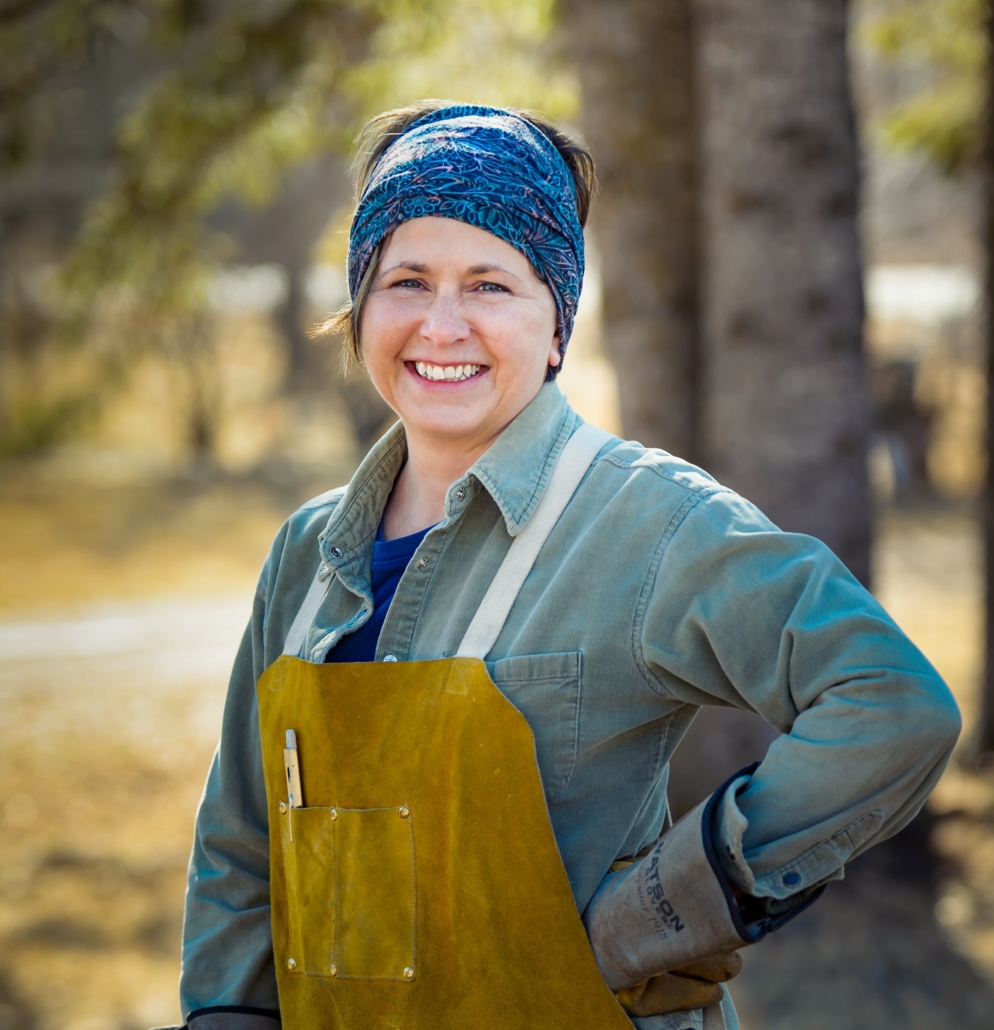 Pierrette Sherwood
Art Exhibitor
Pierrette is a French-Canadian Métis artist, raised on a dairy farm in LaSalle, Manitoba. She has been creating art from a very young age. Her interest in reclaimed materials and metals led her to take a welding course at the Red River College in 2007, followed by a metal-smithing course at the Mechosin International School of the Arts in 2010. She is drawn to old agricultural implements, transforming rustic metal and found objects through sculpture, mosaic and assemblage.
She is inspired by nature's cycles and endless renewal. Her reclaimed metal art evokes nostalgia and a reflection on one's own relationship with the earth. Pierrette's art has received local and national media attention.  
She is the founder of the Dawson Trail Arts and Heritage Tour, and recipient of the Queen's Platinum Jubilee Medal in 2023.